Did you know that Kentucky actually has almost double the % smokers than the % smokers in California? This is because California has fostered a widespread culture that discourages people from smoking. The state is very known for being health-conscious, both in people's personal life and in the workplace.
You can create a similar environment in your workplace by creating a healthy environment, culture, and using an effective employee health promotion program. When you incorporate these strategies into a structured wellness program you will improve employee well-being and reduce overall healthcare costs. And you don't have to have a huge wellness program budget! Here are 4 no cost employee wellness strategies and ideas:
1. Start a healthy recipe exchange
If you have a communications coordinator who handles communication from leadership, by something such as a newsletter, you could incorporate a healthy recipe pick suggestion in each newsletter. While you would ideally be able to make a healthy recipe and host a potluck lunch event, that isn't so easy in the COVID-19 era. However, once we go back into the office feel free to host a shared healthy meal. Either way, employees love special events and things out of the norm, because let's be honest, sometimes work can feel monotonous. Even something as simple as a homemade healthy potluck lunch can boost employee engagement, while also improving their physical health.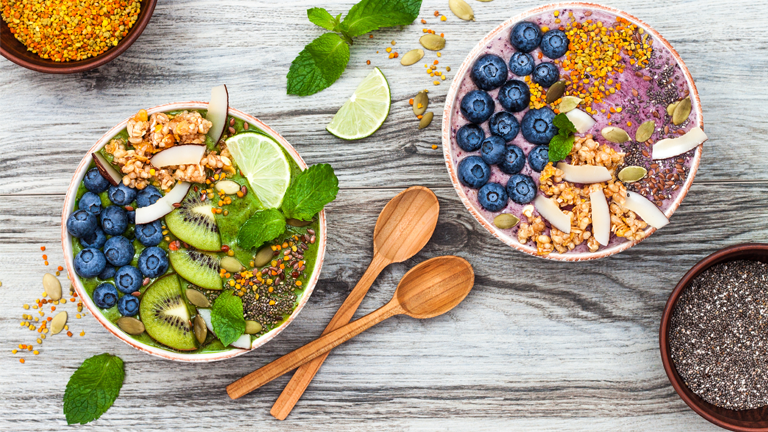 2. Start a healthy snack of the month club
One thing that deters people from eating healthy on a regular basis is the fact that we often get tired of eating the same fruits and veggies every single day. You can encourage your employees to switch it up by starting a healthy snack of the month club. Anyone who wants to participate can pitch in a couple of dollars to "join". Then, you could either pick the snack yourself or have everyone in the club write down their favorite healthy snack and pick from a hat. Again, ideally you would be able to order these snacks in bulk and distribute them in the office, but you may still be working from home. You can still order these snacks and potentially ship them or deliver them to your employee's homes, or even host an outdoor, socially distanced, get together to enjoy the snacks. Some snack ideas include:
Mixed nuts

Strawberries

Celery with dip

Greek yogurt

Dark chocolate

Protein bars

Smoothies
3. Provide corporate discounts for health memberships
Many businesses today are partnering with other companies so that employees can enjoy health benefits at a discount. These don't always have to be gym memberships, it could be a Calm meditation app membership, or a healthy snack box membership. There may be some employees who have been considering getting some health subscriptions, but have been hesitant because of the associated cost. The corporate discount will incentivize the employee to join the subscription, improve their health, and in turn improve their productivity. This strategy not only improves your employee's health, but it signals that your company truly cares for and values your employees.
4. Allow and Encourage Walking Meetings
In the modern days of Zoom, more and more people are experiencing Zoom fatigue. For more tips on Zoom fatigue, check out our blog post here. While video meetings are a great way to stay connected with your team members virtually, they can be exhausting physically and mentally. Instead of requiring employees to show up to every meeting with their cameras on, designate some meetings as cameras off or optional, and encourage employees to call into the meeting while they take a walk. If the weather outside is nice, this will have a significant effect on morale and engagement. Additionally, people will get the added benefit of some light exercise and fresh air during the work day. Let's face it, sitting at a desk all day, every day, can be tough on our bodies and minds, so walking meetings are especially useful in a wellness strategy.
If you'd like more tips for your corporate wellness strategy, check out our blog post here.