To honor our newest staff member, we sat down and spoke with Mara Lidacis, our new Director of Client Services. We learned more about her and her passion for helping OnSite clients achieve their wellness goals.
You can check out the full interview below.

Could you talk a little about your background? Why wellness?
I believe each of us deserves true, whole-person wellness, so that we can thrive and live a fulfilling life. My interests in wellness led me to pursue my master of public health degree and before coming to OnSite Wellness, I spent time working in the areas of school-based health, community health education, chronic disease prevention, holistic health, and health coaching.
What drew you to OnSite Wellness?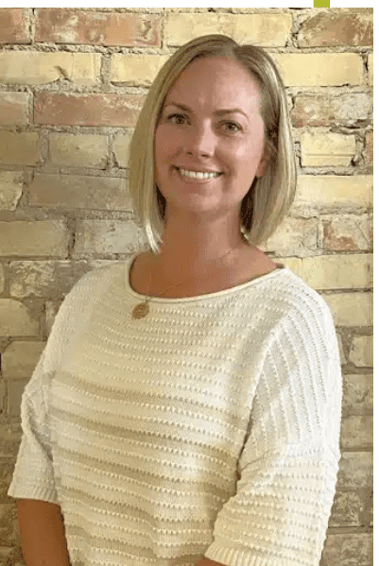 With the amount of time we spend at work, it is imperative that wellness is not just an afterthought in our professional environments. OnSite Wellness is helping clients make wellness a priority, as well as accessible and rewarding. I am doing my part in helping our clients see success and transformation within their workplace and in the lives of their employees.
What are you most looking forward to in your role at OnSite?
Learning how we can continue to be a resource for our clients, as well as bringing a fresh perspective while collaborating with the OnSite team.
What is your favorite part about your profession and working with OnSite Wellness clients so far?
Starting to get to know our diverse range of clients and learning about their wellness program goals.
What do you enjoy doing in your free time?
Spending time with my husband and our triplet boys, watching Formula 1 racing, and spending time outside.
---
At OnSite Wellness, employee health and wellness is our specialty. Incorporating an employee wellness program at your workplace can have massive benefits for your employees in tracking and managing a healthy lifestyle. Let us help you reach your goals and set your employees up for success! Contact us today to get started.