You already know how important breakfast is. It breaks the overnight fasting period and replenishes your supply of glucose to boost your energy levels and alertness, while also giving you other essential nutrients required for good health. It's a pretty big part of your day.
But it's an easy meal to skip when we all have things to do and places to be in the early morning hours. Luckily, there are plenty of simple, nutrition-packed recipes you can quickly whip up to start your day off right.
Amber Worst, our registered dietitian, has shared some her quick and easy breakfast recipes so you don't have to miss the most important meal of the day.
Tropical Smoothie

Smoothies are a great way to get a bunch of nutrients in first thing in the morning. This is a great recipe to take and eat on the go. And, the variety of fruits paired with the oats provides you with a lot of dietary fiber to start your day.
— 1/3 cup oats
— 1 banana
— 1/2 cup frozen tropical fruit mix (mango/pineapple)
— 1/2 cup vanilla yogurt
— 1/2–1 cup water
Blend all ingredients together in the blender. Add water until you achieve desired consistency.

Whole Wheat English Muffin with Peanut Butter and Fruit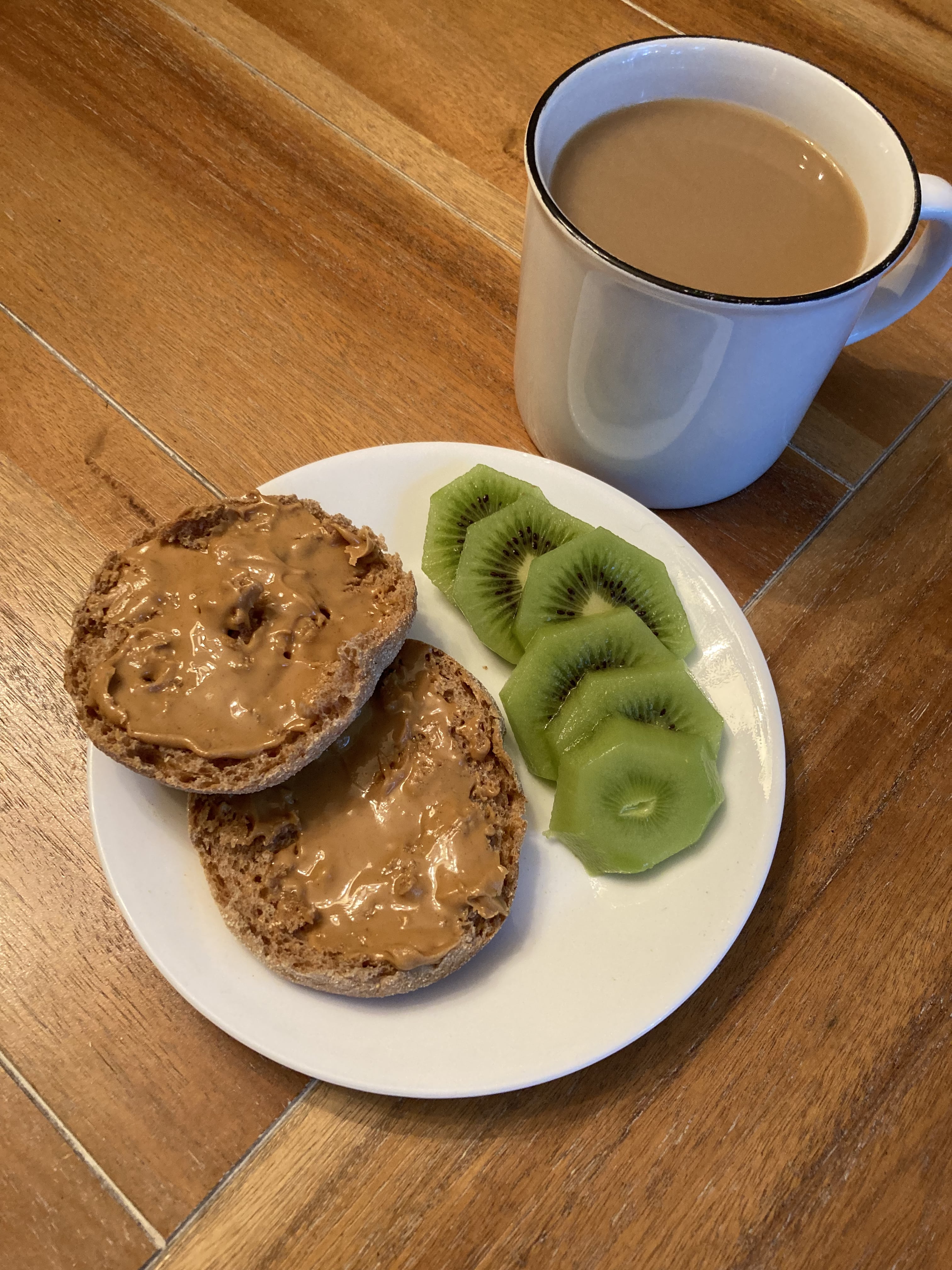 This recipe is as simple as it gets. It's an incredibly quick and easy breakfast, especially when you're on the run (or running late!).
Toast the English muffin, then add your choice of nut butter. Pair your toast with some fruit. Voilà, you've kickstarted your metabolism and now you've got the energy you need to tackle the day ahead.
Sweet Potato and Spinach Egg Dish
This sweet potato dish is great to make at the beginning of the week so you can simply heat it up and have it throughout the week. It's also a great way to get some veggies into your breakfast.
Sweet potatoes are a great source of beta carotene, which helps with inflammation. And spinach is rich in vitamin K, which is great for bone health and helps promote heart and eye health.

— 2 sweet potatoes, chopped
— 1 package breakfast sausage
— 1 onion, chopped
— 1 small pack of fresh spinach
— 1 cup of shredded sharp cheddar cheese
— 1 dozen eggs
— Salt and pepper, to taste

Spread the chopped sweet potatoes at the bottom of a greased 9 by 13 pan. Brown the sausage. Add onions, then add spinach until wilted. Add salt and pepper to taste. Spread the mixture over the potatoes. Whisk one dozen eggs and pour over the mixture in the 9 by 13 pan. Sprinkle cheese over top. Bake at 375 degrees F for 50 minutes up to an hour.
We hope these recipes will give you new fun and fast ways to make breakfast — even during the busiest of weeks.
---
At OnSite Wellness, health and wellness is our specialty. Incorporating a wellness program at your workplace can have massive benefits for your employees in managing their health.
Contact us to learn more!